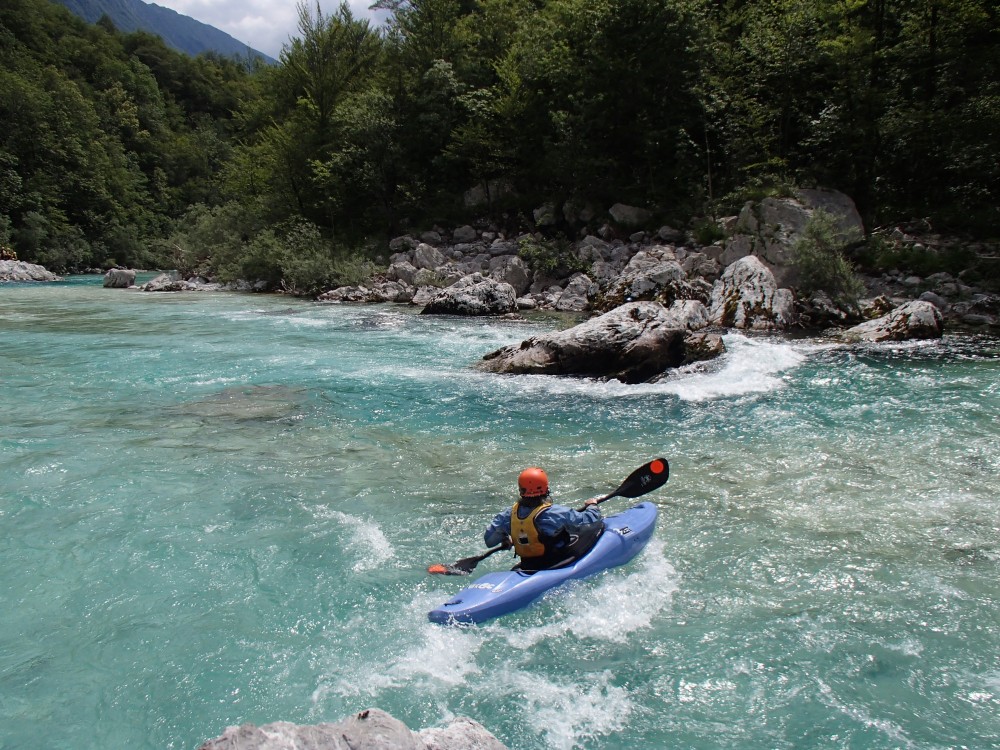 Kayaking on the Soca river in Slovenia.
This course is for intermediate white water kayakers that want to paddle under guidance and receive coaching to tackle Grade 2-4 white water rapids.
Six days guiding and coaching in the fabulous Soca valley, The Soca offers some outstanding sections of river for developing confidence and brushing up on skills and making them more modern and dynamic.
We use accommodation based in Zaga, we also offer great food including in the trip price, what a perfect recipe for an outstanding trip.
Over the six days you will cover tactical moves, a safety module, and freestyle on the river.
As well as this you will kayak and enjoy the scenic gorges and snow capped mountains around you.
WHAT DOES THIS COURSE COVER?:
Personal paddling skills
Rescue skills
River reading
Leadership & group skills
WWSR course
Personal development
Coaching
full board for more details see http://www.fluidskills.com/slovenia_classics.php
Details
Duration: 6 days kayaking
Location: Slovenia
Price: £800 per-person
Dates
There are no scheduled dates for this course at the moment.
Get in touch
to book one.